Mobilink the Pakistan largest network have a wonderful portal "Mobilink Jazz eCare" for its Jazz users and as well as the Jazba prepaid customers can also enjoy the Mobilink eCare. You have to sign in to enjoy the service. Mobilink Jazz eCare allows you to manage your account without going to franchise, you can maintain your account for online services. Jazz sign in or Mobilink eCare portal have following features:
Features of jazz sign in/ Mobilink e-care portal
–          View the history of credit recharge.
–          Track the usage of your Mobilink number.
–          Check the status of free minutes as well as SMS (if applicable).
–          View the details of account (name/ address/ other details).
How can register on Mobilink Jazz Ecare:
You have to make sure your number is currently activated that can be verified with your CNIC number as per the PTA terms and conditions. Then move to the further procedures.
You have to visit ecare.mobilinkgsm.com  from your mobile phone or Web browsers, so that you can register your account.
Click on register button for the new registration.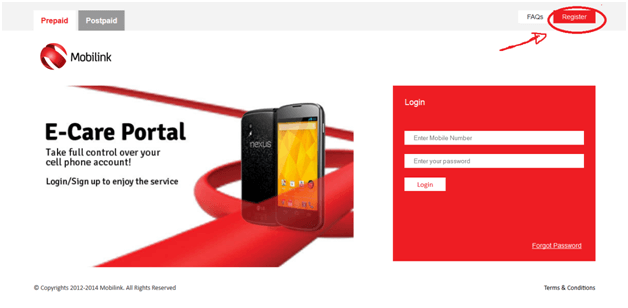 It will appear with an option of "Enter Mobile Number" and second option  is "Email Address". Put your mobile number and valid email Address at the given options.
For the confirmation of your mobile number, the Mobilink service will send you PIN code for the verification on your mobile number.
For the activation of service, you have to enter received PIN CODE on given portal or the website.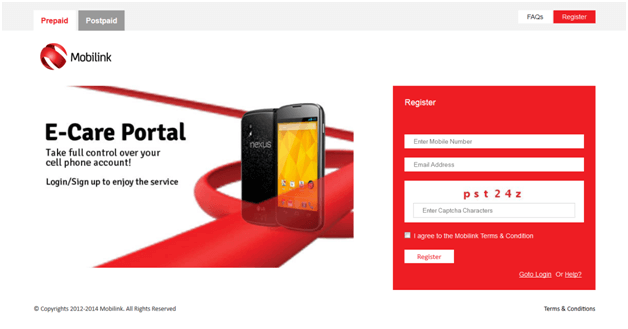 After completion the confirmation, you will receive the ID, and password for the portal at the registered email address.
If you have facing any problem with the receiving of email inbox, check the Spam and junk folders. Otherwise confirm your email address.
Your registration has been completed now, you have to put your ID and password to log in with Jazz sign in or Mobilink Jazz eCare.
Hence, you can enjoy the multiple tasks like inquiry of your balance, history, packages details, free and remaining minutes, bundles offers and many more. Share your views with us by leaving comments in the comments section given below!