HP acquire Samsung's printer business operation, the company officially announce the news at the end of the week. The deal is finalized at $1.05 billion, with this step taken by the Hp, the company will invest $55 billion A3 copier segment with superior multi-function printing (MFP) technology and strengthen its A4 laser printing business.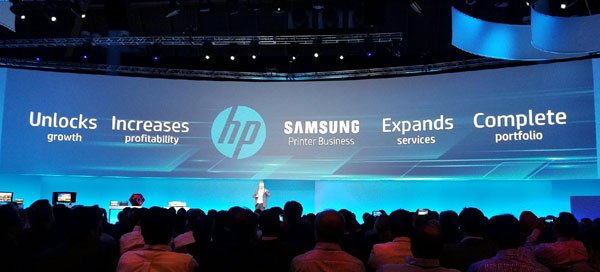 The South Korean tech giant will invest its intellectual property of more than 6,500 print patents along with the 1,300 experts including researchers and engineers that will be responsible for managing laser technology, imaging electronics and supplies and accessories. According to the report, the company said:
"As we ignite a renaissance in printing, we are thrilled to bring together the industry's best and brightest talent," said Dion Weisler, President and CEO, HP Inc. "Together, we will build on more than 30 years of print leadership to accelerate our strategy, disrupt new market opportunities, and provide our customers and partners with unique and highly innovative print solutions," Weisler added.
Moreover, this move for HP created a strongest portfolio of A3 multifunction printers in the market that will be the guarantee of the high performance. Hp plans to invest $100 million to $300 million in the Samsung Printer business by purchasing of the company shares. Both of the companies are sharing their values to compete in the market. Share your views with us by leaving comments in the comments section given below!